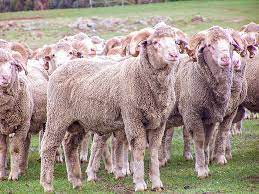 Introduction In the realm of luxury textiles, few materials rival the exquisite elegance and unparalleled comfort of merino wool. Among the gems of this industry is Cranmore Merino Wool, a distinguished name that resonates with quality, heritage, and innovation. In this blog post, we delve into the rich history, innovative practices, and exceptional qualities that make Cranmore Merino Wool the epitome of excellence. History and Beginnings Cranmore Merino Wool's legacy dates back over a century. Established in the early 1900s, the philosophy of Cranmore Merino Stud has consistently embraced the notion of producing commercial rams for discerning buyers who understand...
---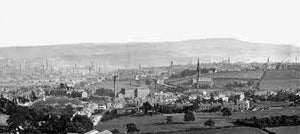 Introduction: Step into the intriguing world of textiles as we journey through the historical tapestry of Huddersfield and Yorkshire, where the art of weaving dates back to the early 1700s. Nestled amidst the picturesque Pennine hills, Huddersfield's journey in textile trade began with a realization of its unique advantage – the perfect water sources and rivers ideal for washing raw wool. In this blog, we will unveil the captivating history of Huddersfield's textile trade, explore the legacy of prominent mills and merchants across England and Scotland, and discover how Sterling Cloth is revolutionizing the industry through innovation and sustainability. The...
---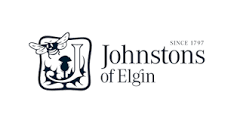 Welcome to the enchanting world of Johnstons of Elgin, where time-honored craftsmanship meets contemporary luxury. As a brand deeply committed to providing you with the finest fabrics and designs, we are thrilled to introduce you to this prestigious mill, renowned for its heritage, quality, and excellence. Embark on a journey with us as we explore the fascinating story of Johnston of Elgin and discover how their fabrics can elevate your wardrobe and home to new heights of sophistication. A Tale of Timeless Elegance At the heart of Scotland's beautiful Elgin lies a mill steeped in history and tradition. For over...
---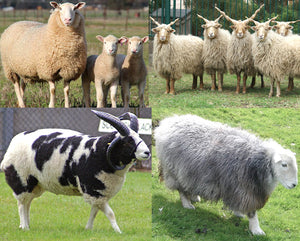 Introduction: Wool, a captivating natural fiber, has captivated people for centuries with its warmth, durability, and versatility. The world of wool encompasses a wide variety of types, each possessing unique qualities, origins, and applications. In this comprehensive blog post, we embark on a journey through an extensive range of wools, from everyday varieties to the most extraordinary and sought-after. Join us as we unravel the diverse beauty of wool sourced from animals across the planet! Merino Wool: Origin: Merino wool, renowned for its exceptional quality, originates from Merino sheep originally bred in Spain and is now found worldwide. Characteristics: Merino...
---
• British wool fabrics • campignforwool • Climate suitability • english wool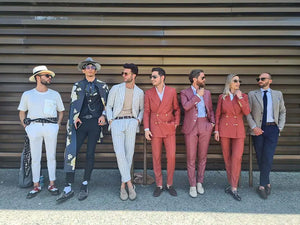 Introduction: When the summer heat is upon us, maintaining a sharp and stylish look can be a challenge, particularly when it comes to fabrics like wool or linen blends. However, by understanding the reasons behind fabric choices and their benefits over man-made fibers, you can make informed decisions that will keep you cool and refined throughout the season. In this comprehensive blog, we will delve into the intricacies of selecting the right fabric, explore the advantages of natural fibers compared to synthetic materials, and provide actionable tips on how to wear them flawlessly. Prepare to enhance your sartorial game and...