NEWS — Sustainable wool textiles
• accessories • campignforwool • fabrics • harris tweed • harris tweed bag • harris tweed blog • outer heberdies • scotland • Sustainable wool textiles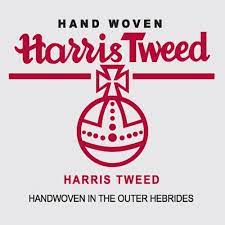 Harris Tweed Fabrics: A Timeless Elegance in Fashion and Beyond Introduction: In the world of textiles, few materials possess the timeless allure and rich heritage that Harris Tweed fabrics embody. Originating from the Outer Hebrides of Scotland, these handwoven fabrics have captivated fashion enthusiasts and aficionados for generations. In this blog post, we delve into the fascinating history, purpose, and versatile uses of Harris Tweed, exploring why it continues to hold a special place in the hearts of both fashion connoisseurs and everyday individuals seeking refined elegance. The History of Harris Tweed: Harris Tweed weaves a tale steeped in tradition...
---
• blog • english wool • huddersfield • micron • sterling cloth • super 100 • Sustainable wool textiles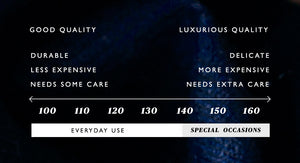 Wool is a versatile and durable material that has been used for clothing and textiles for centuries. When it comes to wool yarn, there are a variety of different classifications that can impact the quality and performance of the final product. One important factor to consider is the "super" rating, which refers to the fineness of the wool fibers used. Super 100s to super 200s are classifications used to describe the quality of wool yarn. The rating refers to the number of hanks (lengths of yarn) that can be spun from one pound of wool. The higher the number, the...
---
• english wool • huddersfield • kings charles • Sustainable wool textiles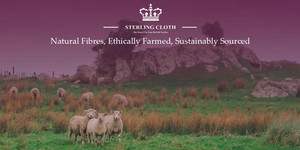 Sustainable wool textiles have become increasingly popular in recent years as consumers have become more conscious of the impact of their purchases on the environment. Wool is a renewable and biodegradable resource that can be produced in a way that is environmentally and socially responsible. One key aspect of sustainable wool textiles is the use of eco-friendly production methods. This can include using natural dyes, reducing water and energy consumption, and minimizing waste. Some companies are also using innovative technology, such as recycled water systems and solar power, to reduce their environmental footprint. Another important consideration is animal welfare. Sustainable...