NEWS — British wool fabrics
• British wool fabrics • campignforwool • Climate suitability • english wool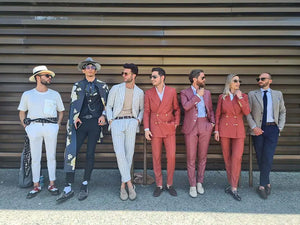 Introduction: When the summer heat is upon us, maintaining a sharp and stylish look can be a challenge, particularly when it comes to fabrics like wool or linen blends. However, by understanding the reasons behind fabric choices and their benefits over man-made fibers, you can make informed decisions that will keep you cool and refined throughout the season. In this comprehensive blog, we will delve into the intricacies of selecting the right fabric, explore the advantages of natural fibers compared to synthetic materials, and provide actionable tips on how to wear them flawlessly. Prepare to enhance your sartorial game and...
---
• Benefits of wool • British wool fabrics • British wool regions • Climate suitability • Geographic origin • Natural fibers • Suit fabric selection • Wool characteristics • Wool suit care • Wool suits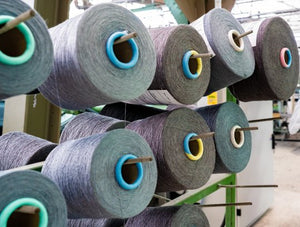 Introduction: When it comes to crafting the perfect suit, the choice of fabric is paramount. British wool fabrics offer a timeless elegance and unrivaled quality that can elevate your suit to new heights. In this blog post, we will guide you through the process of selecting the ideal British wool fabric based on climate, geographic origin, and the numerous benefits of wool over synthetic fibers. Let's dive into the world of British wool and discover how it can enhance your suiting experience. Understanding Climate and Suit Fabrics: The climate in which you reside plays a crucial role in selecting...